21 February, 2021
Battle for the Kimberley
The Kimberley is set to be hotly contested at the upcoming March election, with a record number of Aboriginal candidates in the running for the 2.5 million square kilometre seat. The seat has been held by an Aboriginal person since 1980, when Ernie Bridge took the seat from Liberal incumbent Keith Ridge and became the State's first Aboriginal member of Parliament.
To view the full article in the National Indigenous Times click here.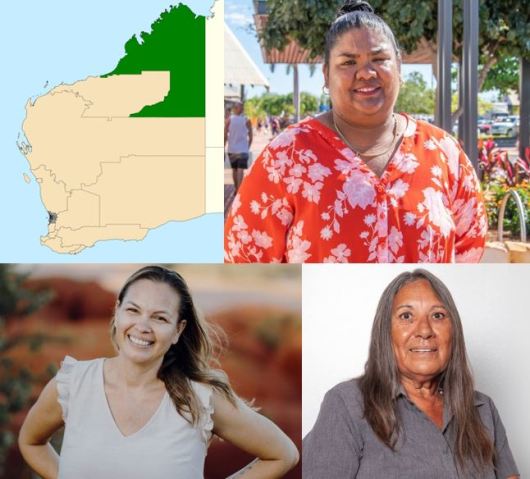 Clockwise: map of the seat of Kimberley, WA, Divina D'Anna (Labor), Naomi Pigram (Greens) & Millie Hills (Nationals). Image source: National Indigenous Times website.