19 February, 2021
COVID-19 Vaccine Information
COVID-19 vaccines common questions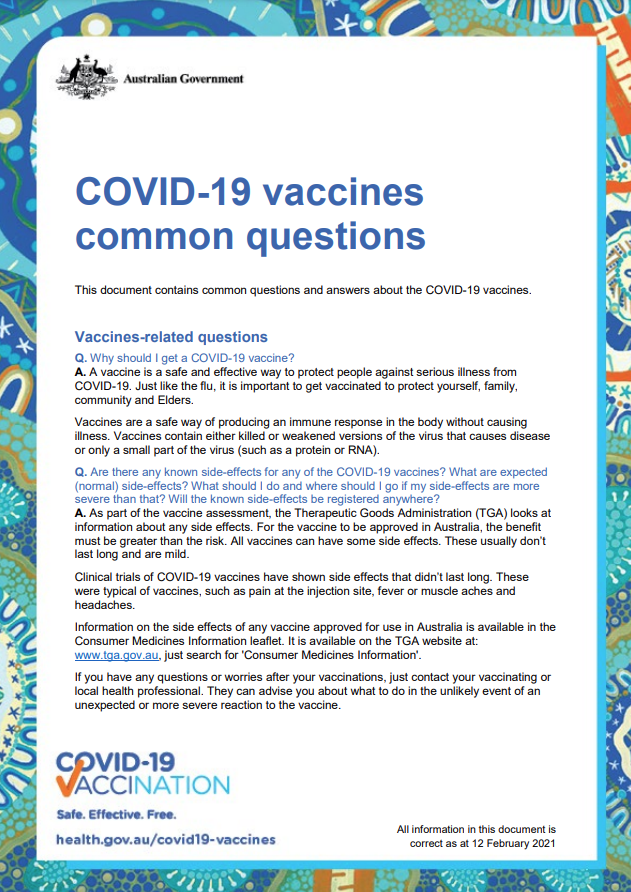 The Australian Government will shortly begin rolling out COVID-19 vaccinations. While details are still unfolding, you will be able to find the answers to many of your questions in the COVID-19 vaccines common questions factsheet here.
This Q&A document, together with vaccine-related information for Aboriginal and Torres Strait Islander peoples, can be accessed via the Australian Government Department of Health's website.
COVID-19 vaccines community engagement toolkit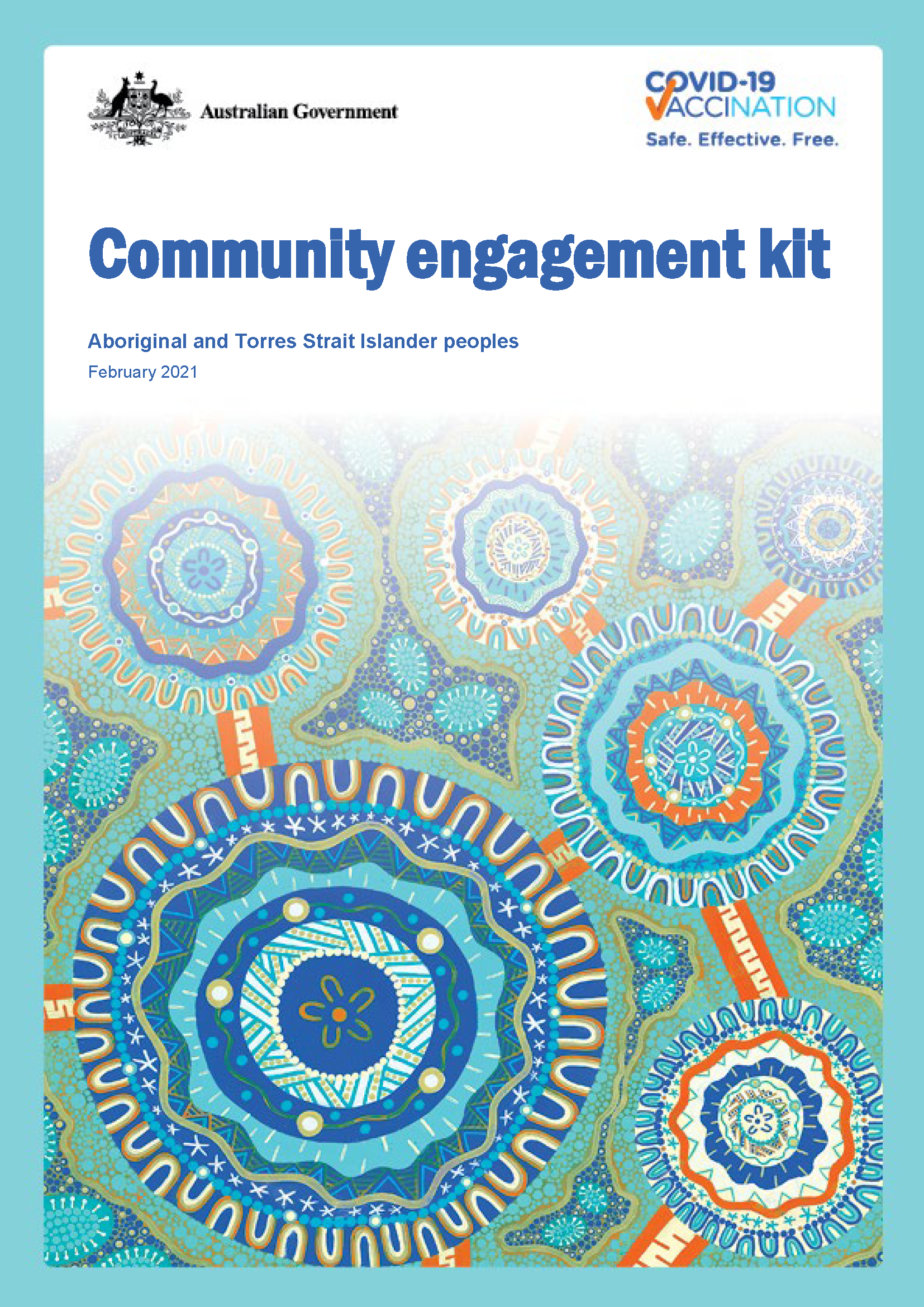 The Australian Government Department of Health in collaboration with NACCHO have prepared a community engagement kit that has useful information on what the Government is doing to deliver COVID-19 vaccines.
The kit includes several communications materials, such as news articles, social tiles, video scripts and other items that you can share across your networks to help keep your community safe. 
To support communication with your stakeholders, networks and communities, the Australian Government Department of Health has developed a suite of resources which includes:
Further resources will be developed in the lead up to and implementation of the vaccination rollout. The Department will continue to provide regular updates and communication materials as more information becomes available over the coming weeks.
Here is a guide that will provide you with the list of resources that are available to download.
For up-to-minute information and updates, please visit The Australian Government Department of Health