21 February, 2021
Tailored vaccine information for Mob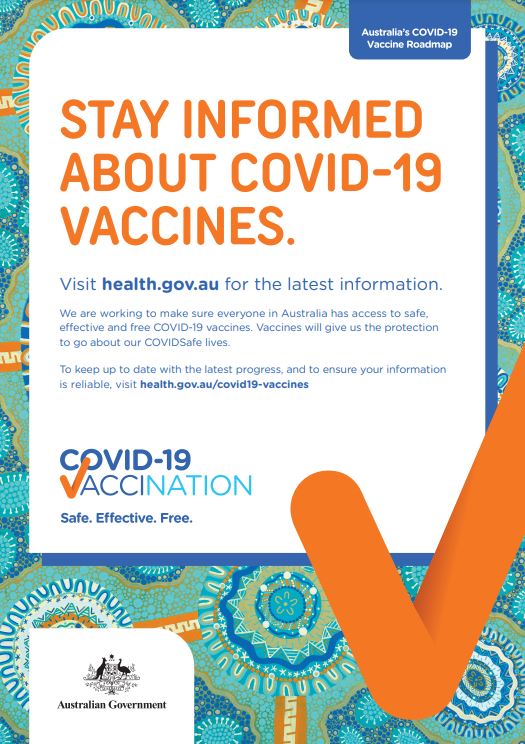 Aboriginal and Torres Strait Islander adults have been identified as a priority group for the COVID-19 vaccination roll-out program. This is because of the higher risk of getting and developing serious illness from COVID-19 due to a number of factors. This may include a higher rate of chronic health conditions and in some cases crowded-living conditions, which increases the risk of spreading the infection.
COVID-19 can cause serious health issues. Getting a vaccine is a safe and effective way of protecting yourself from getting really sick from COVID-19. Encourage your family, Elders and community to get vaccinated so that they are protected from serious illness from COVID-19.
The COVID-19 vaccine is voluntary, available to everyone in Australia and free.
For more information you can access the Australian Government's Department of Health's Information for Aboriginal and Torres Strait Islander peoples about COVID-19 vaccines webpage here.